Who said the words that have stuck in your head throughout your life ?
I was 8, I think, when a school inspector crept up to my desk, accompanied by a self-important teacher, and stared at my drawing of a puffin. I had practiced my puffins and I could draw them from memory, no problem.
Impressed, he said, "That's lovely… what do you want to be when you grow up?"
"An artist," I squeaked.
"I'm sure you can." he said, " you can be what you want. I'm sure you will."
Well, many a slip… and though I didn't become an artist, creativity is still a huge part of my life and thinking.
I left school at 16. Before leaving, everyone had a private one-to-one with the Headmaster in his study.
"What do you want to be?" he asked. I thought for a second. I was an average student. The Head only ever noticed me if I had somehow got stuck to his shoe. "A journalist," I said. "Haha, journalist ?" he couldn't contain his mirth, "You don't like hard work. you'll never be a journalist." I didn't really care for his opinion, but I've never forgotten that he wrote me off without a word of encouragement on the day I left his tutelage.
And there have been other off hand remarks that have shaped my life in their way. The Careers Advisor who, when I was 19, faced with a bored and directionless, but restless, teenager, suggested that I go to teacher training college to study art… and so I did… and coming with it a broader outlook on life, a growing confidence as a young man, a wife and children.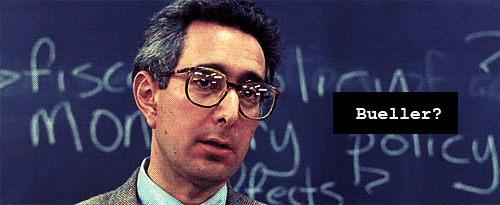 When in need of some musical inspiration and at the point of giving up on playing guitar I sought out a teacher, who, faced with a bored and directionless adult, said…" You need jazz standards. When you are bored with jazz standards you are bored with life." And so began my love of jazz standards.
Teachers ! Don't ya just love 'em.
And finally something I once said that changed my life. Faced with a bored and sometimes troublesome employee, I agreed with my management colleagues … "Give her to me (not literally, of course) I'll sort her out." We've been together for 22 years.